Top 10 Best Online Japanese Clothing Stores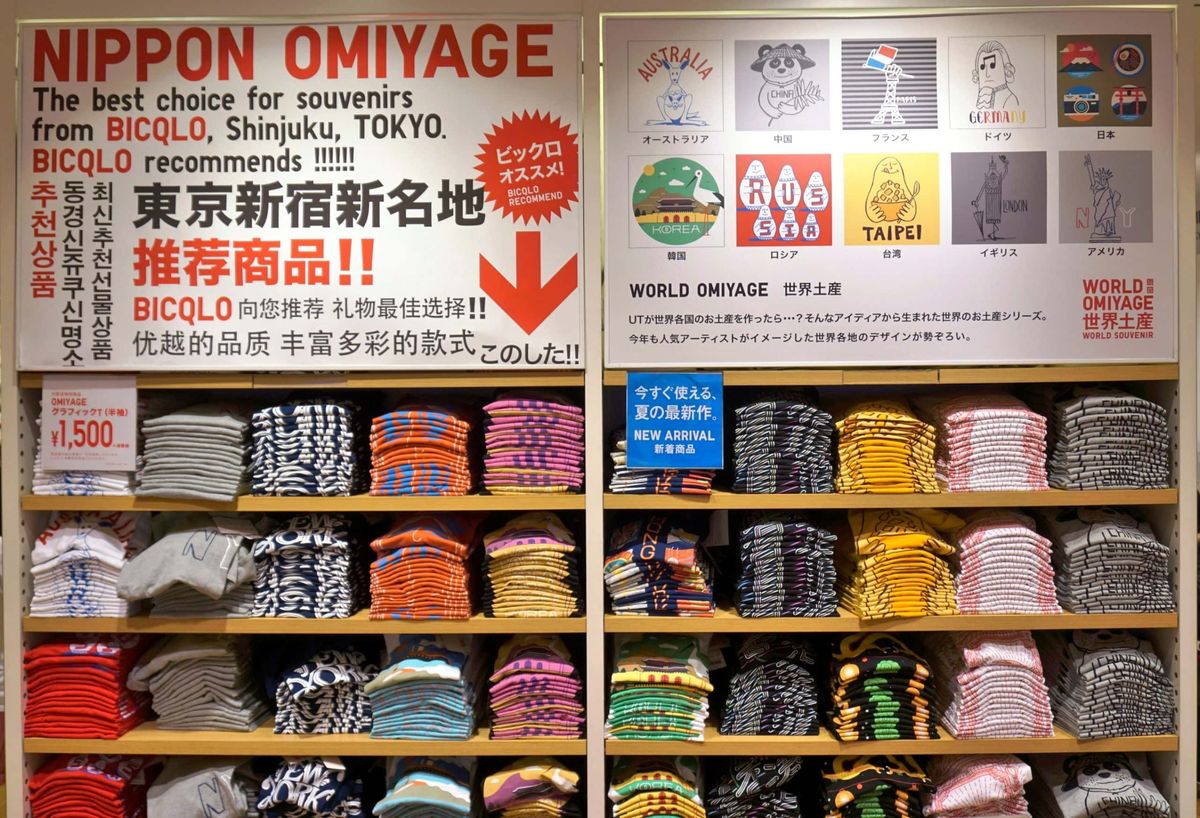 Believe me when I say that it's not that easy to get stuff online in Japan — but don't worry; I've got you covered. Read on for my shortlisted, best online Japanese clothing stores.
Who doesn't like shopping? I know I do — any chance I get to buy a new pair of shoes or a nice top, I'll grab it. From offline, physical shopping to online, virtual ones, you know I've got them all covered.
With technology taking over the modern world, brands all around the globe are taking their products onto the web — setting up online shopping pages or using social media to get their name out there. Online clothing stores make it easier not only for the sellers but for the customers as well. With an abundance of online clothing stores out there, why specifically buy from Japanese clothing stores? Simple: for exclusive products and designs that are only sold in The Land of The Rising Sun!
Japan, An Offline Community
Before that, it's best to know about the shopping situation in Japan. In a nutshell, the country is very much an offline shopping community to this very day. Many Japanese people prefer the idea of going to the store itself and being able to touch, feel and try the clothes on. Sometimes the trip down to the shops themselves builds up the excitement of getting new things.
Online shopping is convenient — ordering a whole shopping spree just with clicks of your finger on your smartphone and getting them delivered straight to your doorstep. However, that doesn't phase the majority of the population in Japan. At the end of the day, offline shopping still wins.
Because of that, some brands don't see the point of setting up an online store for their products when most of their revenue stream comes straight through the front door — quite literally. To them, having one involves a lot of work and effort; who's going to manage that, anyway? From building up a professional-looking site to handling shipping as well as various ways of taking payment, all of it seems quite mendokusai — troublesome in Japanese, but with a little umph.
The Recent Shift
There has been a shift recently, especially with the younger generations taking more and more authority in the fashion industry in Japan — as well as more and more spending power. The online community including social media is such a huge part of the daily lives of youngsters, so it only makes sense to introduce the concept of online clothing stores to the Japanese clothing market.
With big-name brands making the first move, tons of other Japanese brands are following suit. There are even websites that take the role of the middleman to provide an online shopping space for brands that aren't online just yet.
Why Buy On Japanese Online Stores?
As mentioned briefly, the products and designs of Japan remain in Japan because of the support and demand for an offline community. They are exclusively sold in the country and not anywhere else in the world — sometimes, even European and American brands offer collections or pieces that are only available in Japanese stores. That's just feeding into this offline shopping culture.
What's more, there's such a huge second-hand market in Japan! The Japanese people treat their items so well that when they give or sell it away, it's still in tip-top condition. Because of this amazing recycling culture, vintage and thrift stores take up a large number of the clothing stores in the country.
These two points make Japan's clothing products unique and refreshing, intriguing foreign buyers who have been to Japan and want to get their hands on some of these pieces without having to walk down to a shop.
Without further ado, let's get into the top 10 best online Japanese clothing stores that will make you feel (still) in the loop of Japanese fashion.
Top 10 Best Online Japanese Clothing Stores
First off, we have the famous Japanese lifestyle fashion brand that offers casual clothing pieces, Uniqlo. Every piece that they offer — from basics to new collections — are timeless pieces that you can wear right now as well as ten years from now. That's the beauty of this brand. They are proud of the classic aesthetics.
The brand is not stagnant, though. It is constantly expanding its categories as well as partnerships. The past few collaborations include Walt Disney, famous artists as well as local talents like anime illustrators to produce every piece of clothing on the rack including graphic tees.
Not only that, but Uniqlo is also famous for its top-notch quality. The dedication to providing only the best is evident in their products. You won't see a slip up in quality in any aspect; the fabrics are always soft on the skin; designs are constantly innovating; comfort has always been the key.
Being ahead of the game in terms of being one of the first few Japanese brands to go online, Uniqlo loves to be number one. Of course, the brand ships domestically in Japan and, depending on where you are in the world, Uniqlo does ship internationally too.
We all know that Harajuku is the most iconic place to be when it comes to Japanese fashion. It's the neighborhood where fashion subcultures were born and lingers on the streets to this very day. WEGO is a Japanese clothing company that is famous for its combo of casual and Harajuku-style designs.
You might think that this brand is Tokyo-based — WEGO opened its first store in 1994 in Osaka, actually. Its main aim was to cater to a fashion-forward audience of their mid-20s. Since then, it has expanded to other parts of Japan including the inspired neighborhood itself, Harajuku, with over 150 stores nationwide!
WEGO is also famous for its exclusive collaborations with other major brands like Kappa and Disney — their collaborated collections are only sold at WEGO and nowhere else. Fashion lovers from near and far flock to this brand's stores to get their hands on these unique pieces.
Now that WEGO has an online store, there's no need to run down to the nearest WEGO outlet when the next collection drops. Simply go onto their website to browse through their designs and purchase them with a snap (or click) of the fingers!
Unfortunately, WEGO doesn't support international shipping just yet — but there are ways around it.
This online Japanee clothing store has been around since 2004, providing an online platform for brands to sell their products online. It's like a virtual select shop. Zozotown is the largest online fashion retail website in all of Japan and has various offshoots including ZOZO, a custom-fit clothing brand and ZOZOSUIT, an at-home measurement system.
Zozotown has a huge selection of not only Japanese brands but also international brands including Adidas and Nike. A lot of the time, brands on Zozotown sell exclusive pieces on the site and you can't get them anywhere else.
They act as the middleman for Japanese customers to get their hands on international brands, and the same for the other way round — for international customers to get their hands on Japanese brands.
Zozotown offers international shipping, but not quite like how you think. They have two separate shopping pages: a Japanese one and a US one. The Japanese one only supports domestic shipping but the US website ships to the US as well as other countries in the world.
Under the same company as Uniqlo, GU is considered like the discounted version of the other lifestyle clothing brand without compromising quality. It's an extremely popular clothing brand that offers both basic pieces as well as modern and trendy ones — all at affordable and, dare I say, cheap prices!
GU has a signature product that is a pair of jeans which only costs ¥990! Its collections also include traditional Japanese pieces like yukata and kimono. These traditional clothing often extremely expensive, but this Japanese brand offers it at affordable pieces without losing its authenticity value.
Even though most of GU's products are basics, it does occasionally feature quirky ones that reflect Tokyo's fashion scene — from eye-catching prints to funky embellishments, you'll be taken aback by what this classic brand comes up with.
GU also supports collaborations, especially with local artists and brands. One notable one is their collaboration with a popular anime series, Sailor Moon, offering graphic tees and other exclusive pieces.
GU, unfortunately, doesn't offer international shipping — but just like WEGO, you can find ways around that.
If you're a fashion enthusiast like me, you probably have heard of BAPE — also known as A Bathing Ape. It's one of the most popular Japanese brands of all time! BAPE is popular for its modern lifestyle and streetwear aesthetics, and they have about 19 stores nationwide. The founder, Nigo, started the brand in 1993 after studying fashion editing in college and created over 50 t-shirts to sell weekly.
Now, BAPE still offers its signature designs including graphic tees and camouflage prints. It has expanded to include other fashion pieces like jackets, pants, knits, footwear, and accessories.
BAPE has become such a successful clothing brand that it has successfully landed collaborations with big names such as Kanye West, A$AP Rocky and Kid Cudi! The brand doesn't forget its Japanese roots, though — local collaborations like the one with Hello Kitty still takes the Japanese fashion scene by storm!
Sadly, BAPE Japan website doesn't ship outside of the country — but there are other BAPE shopping platforms that potentially do ship to yours.
One of my personal favourites is Mercari, an online customer-to-customer marketplace. It's technically an online clothing store — there is a huge listing of clothing pieces on the site — but it doesn't limit itself to just that. What's great about Mercari is that you can find one-of-a-kind pieces of still impeccable condition — even though it's second-hand most of the time, you wouldn't even see any wear and tear — at stellar prices!
There are two Mercari shopping pages: the Japanese one and the US one. If you want Japan-exclusive items, it's on the Japanese Mercari. Unfortunately, the sellers from each one don't intercross, so it's not likely that products are able to be shipped internationally.
One of the most famous Japanese fashion brands is Punyus, founded by Naomi Watanabe. Naomi Watanabe is a famous Japanese comedian — her aim for this brand is to challenge the sizing standards of the Japanese fashion industry. Japan is known to offer extremely petite sizing, but Punyus offers sizes up to US 16, proudly showing off their body inclusive factor.
Japan's fashion scene is known to be lowkey body-shaming, especially when one doesn't fit the standards of the petite majority. Punyus aims to spread the word of body positivity through every piece of clothing and new designs. In fact, even the brand name loosely translates to the Japanese word for "chubby".
Aside from the brand philosophy, Punyus designs are a refreshing take of the Japanese fashion scene, bringing in modern styles of streetwear, hip hop and even "kawaii". This Japanse fashion brand has also reputable collaborations like the ones with Pacman and Sailormoon. Many big-name celebrities including Lena Dunham publicly support Punyus' movement that goes against its culture's traditional nature.
This online Japanese marketplace is much like a combination of Amazon and eBay — Rakuten's products come from a few resellers that can be brands or manufacturers, but some products can also be sold by consumers.
This e-commerce website is the largest one in all of Japan. You don't only get clothing — Japanese cosmetics, household appliances, electronics and much more are also available. Because the products are from a mix of wholesalers and third-party sellers, prices of products can have a huge range, giving you the choice. But trust me, most of the stuff Rakuten are affordable and worth every penny — quality assured.
Rakuten also has an international website that includes Japanese resellers who are willing to ship their products outside of Japan. While it's not as big of a marketplace as Rakuten Japan, you'll still be able to access Japanese products when you're out of the country.
If you've gone to Japan and loved everything about the country, then realized you didn't get enough souvenirs from your amazing trip, there's an online Japanese store just for that. Salz Kimono offers authentic Japanese products including vintage kimono and yukata, but not limited to that. There are also original designs that will make you reminisce about your time in Japan — like graphic tees, dresses, and unique accessories.
If there aren't any designs on the website that tickles your fancy, the brand also offers customization services where you can custom-make your own kimono and even zori sandals!
The best part about Salz Kimono is that this online Japanese clothing store ships internationally — and fast!
Mentioned briefly before, Amazon Japan is like Rakuten in a sense. The Japanese version of Amazon is one of the most famous e-commerce sites in the country and offering products that are only available here. It's also great for getting unique clothing pieces from resellers and manufacturers at affordable prices.
However, not all Amazon Japan sellers offer international shipping — but most of them do! So don't be bummed out just yet; make sure you set the filter on Amazon Japan for "international shipping" before you start your browsing. It may limit your product listing, but it's better than nothing.
Get Shopping!
Now that you're all set with the best shopping list of online Japanese clothing stores, what's stopping you from grabbing your credit card now and binge-browsing through all these brands? I know if I were to do that, I'll end up with a hole in my wallet — but a satisfied and happy heart.